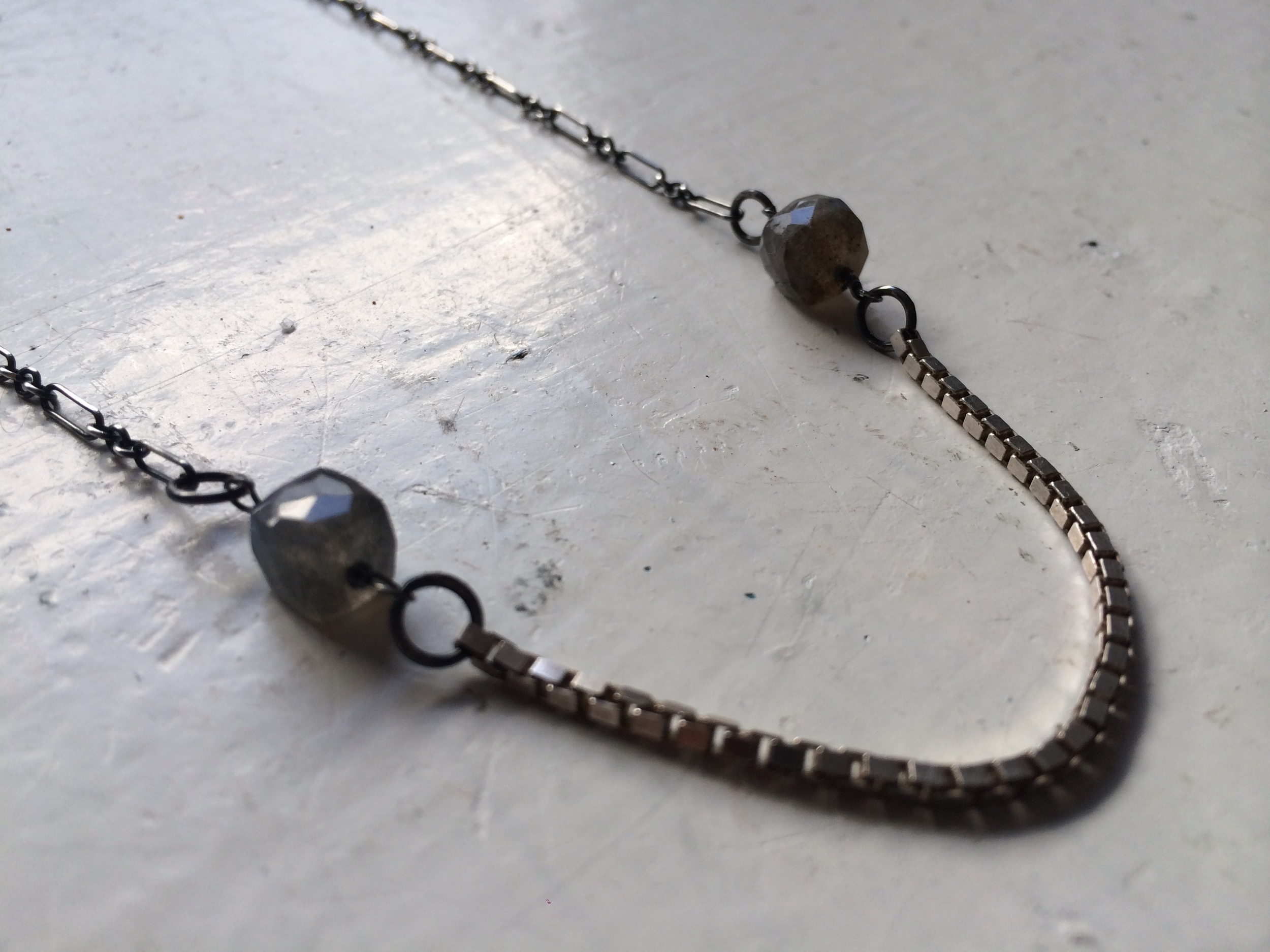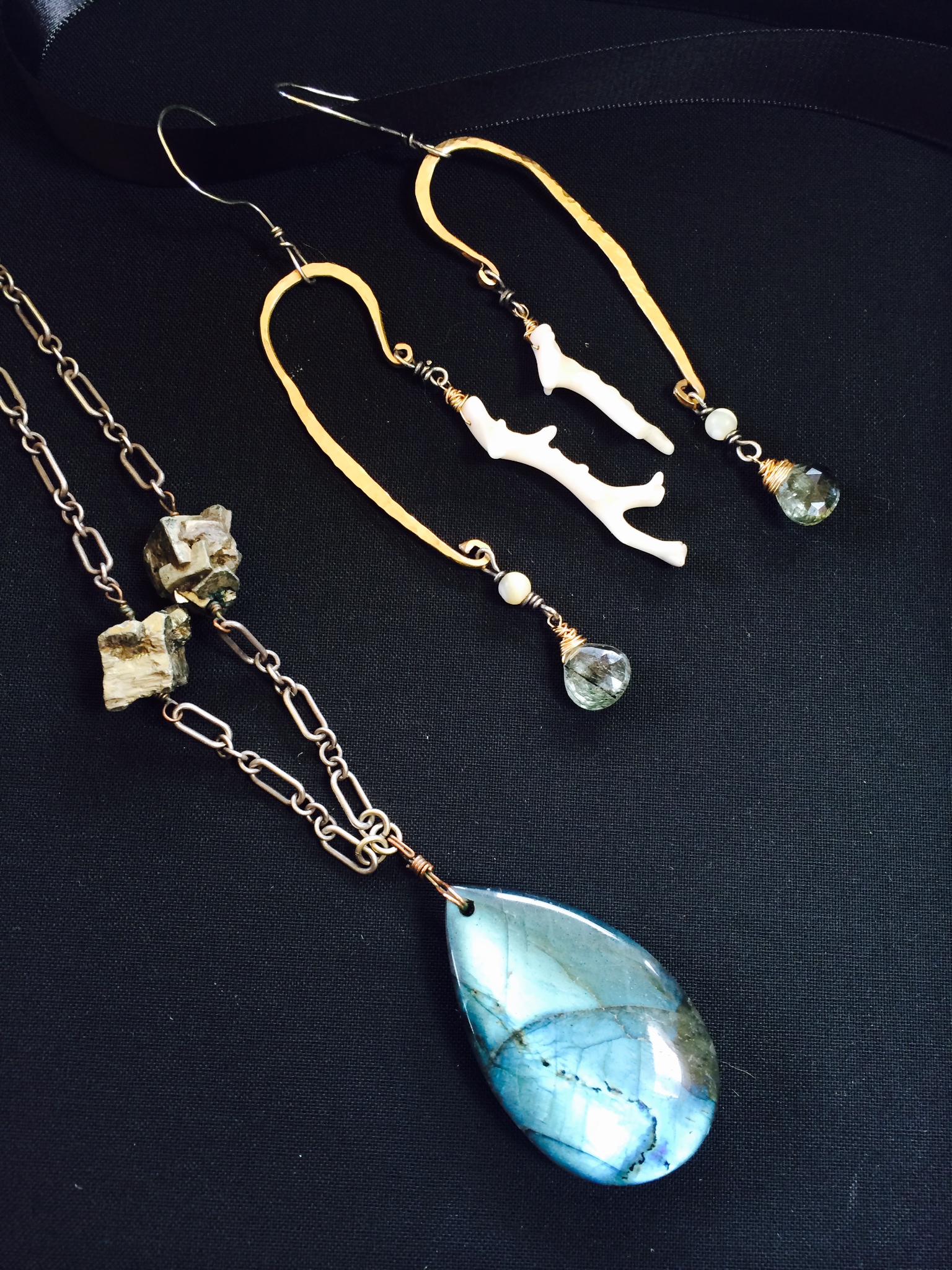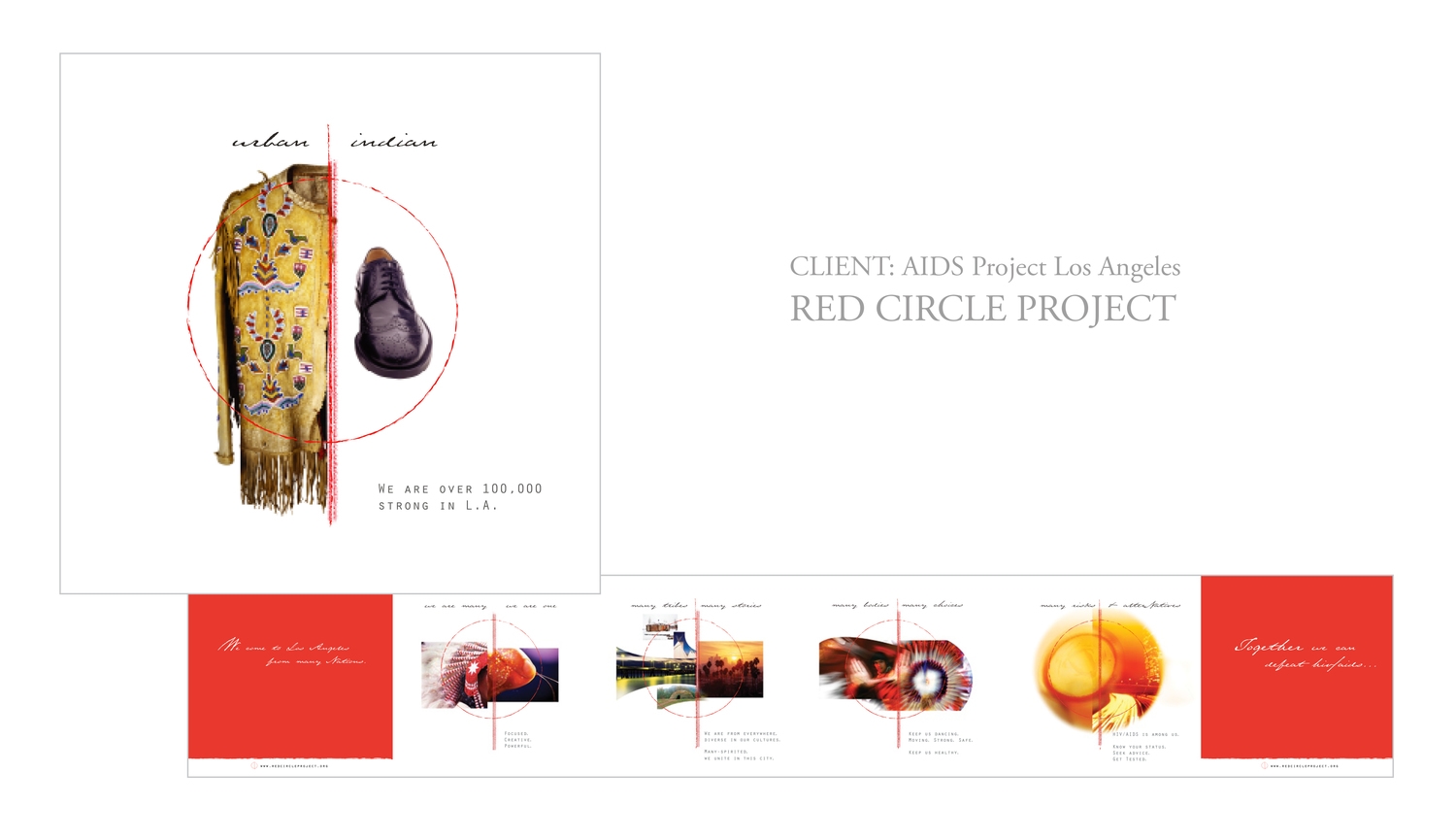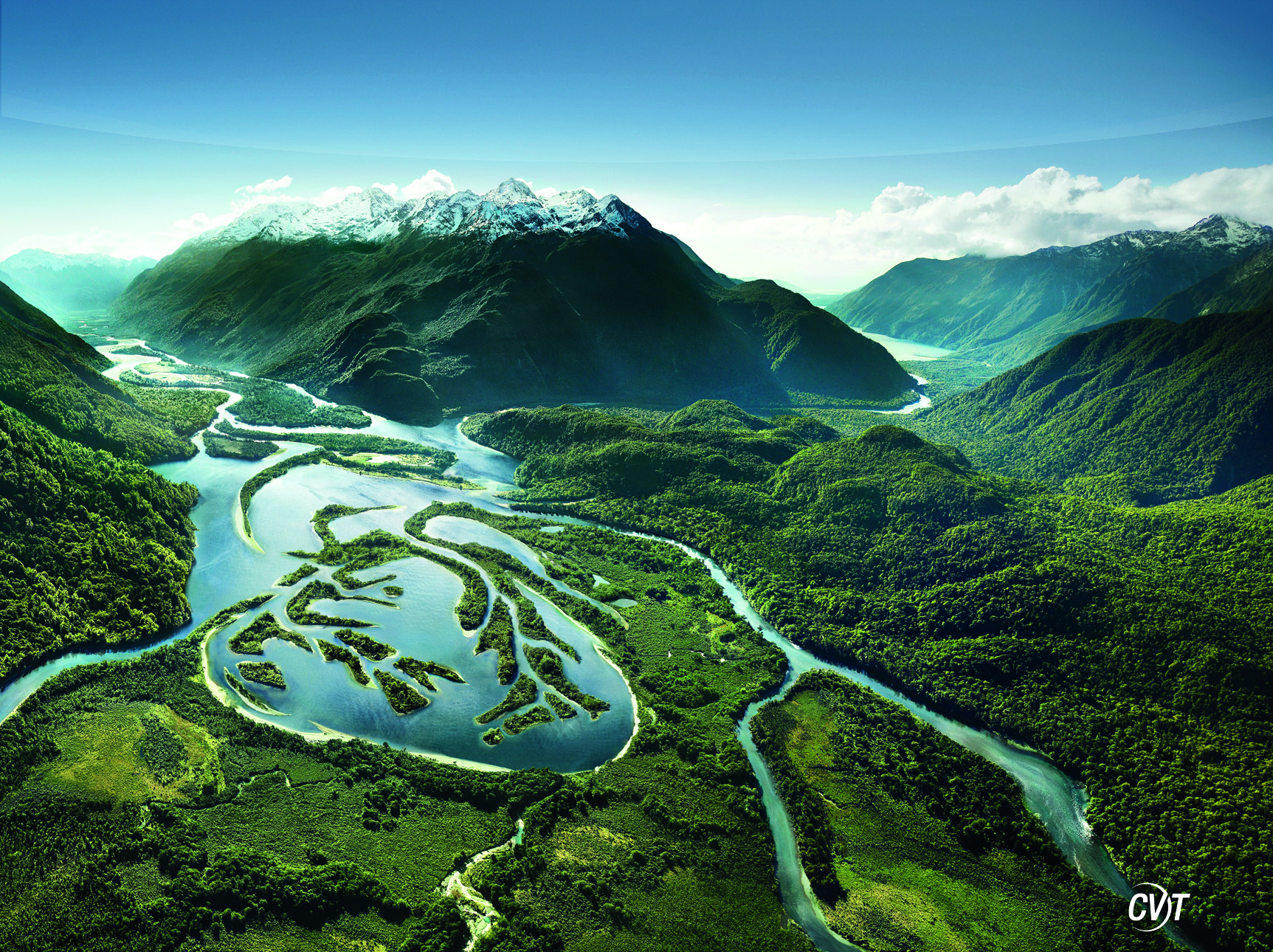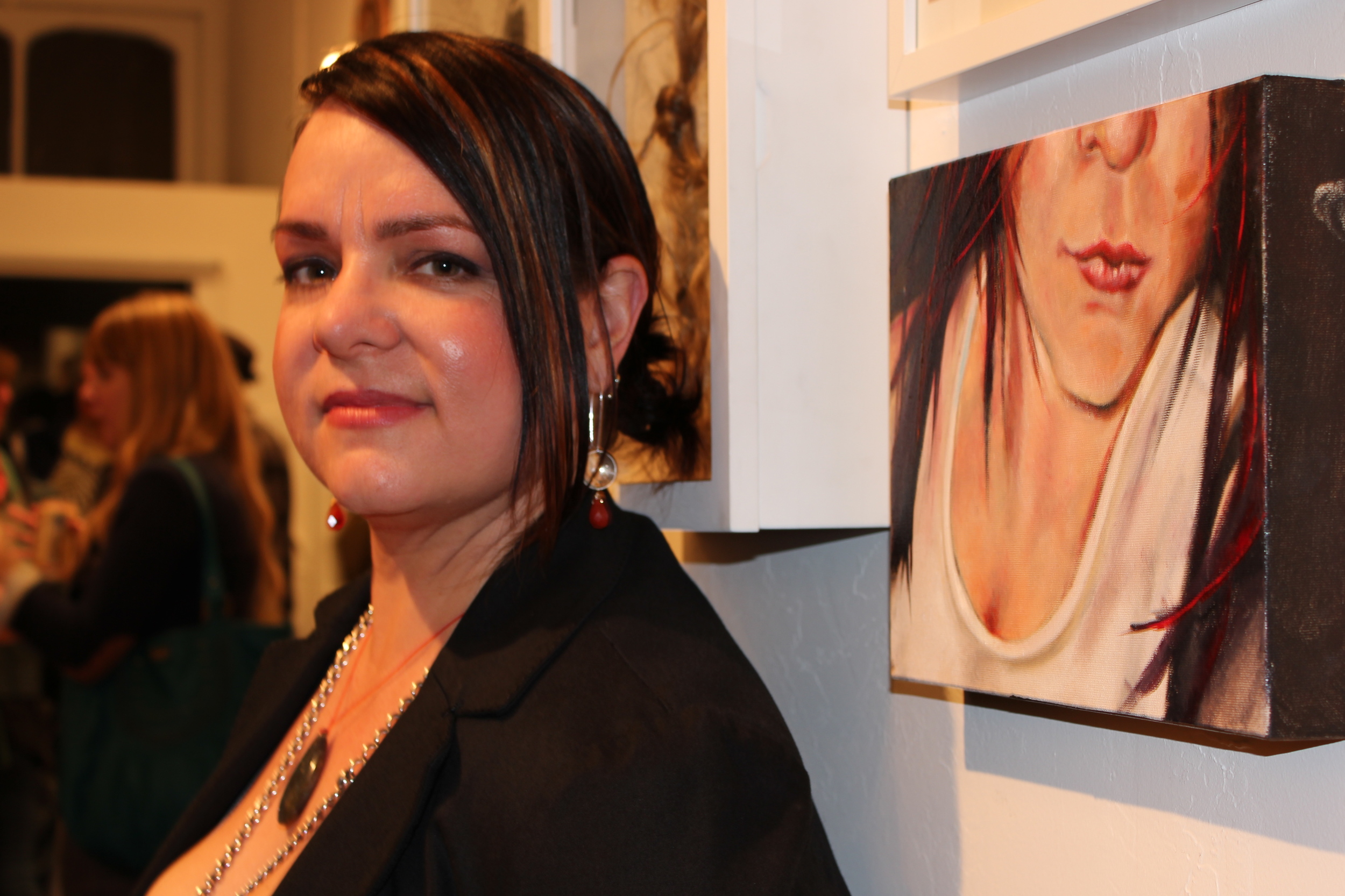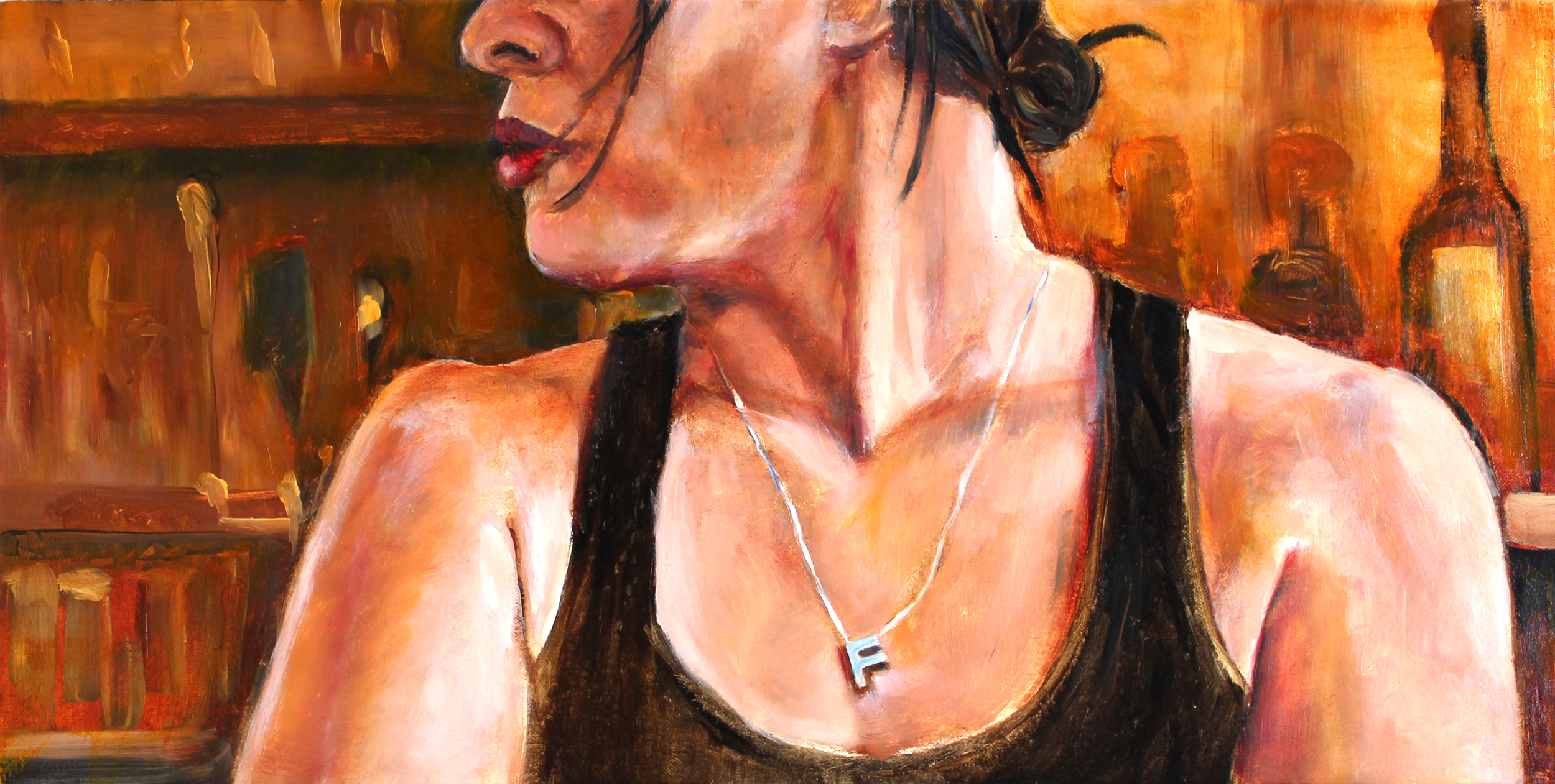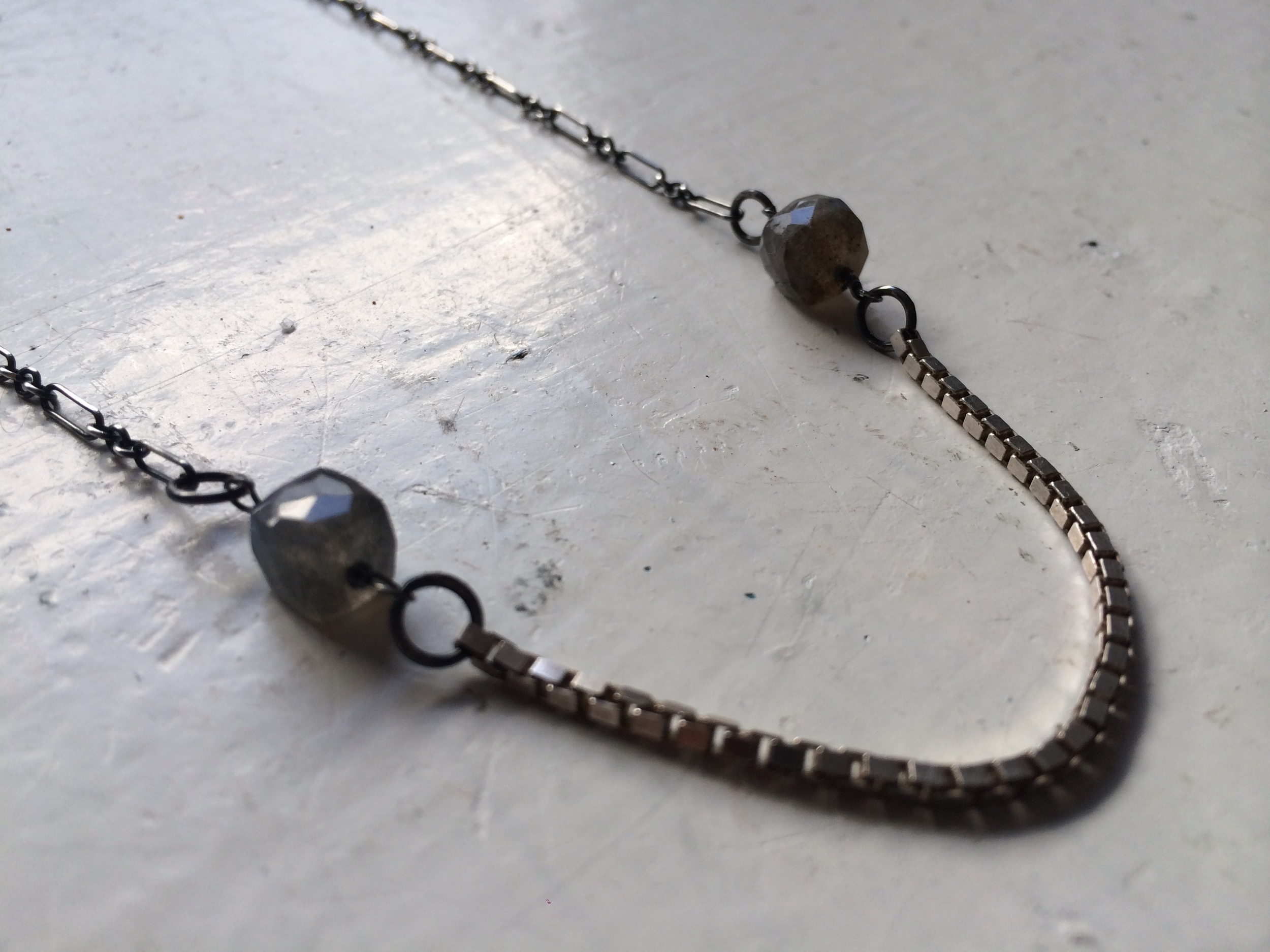 Mixed Chain Necklace
Faceted labradorite and oxidized silver, 20"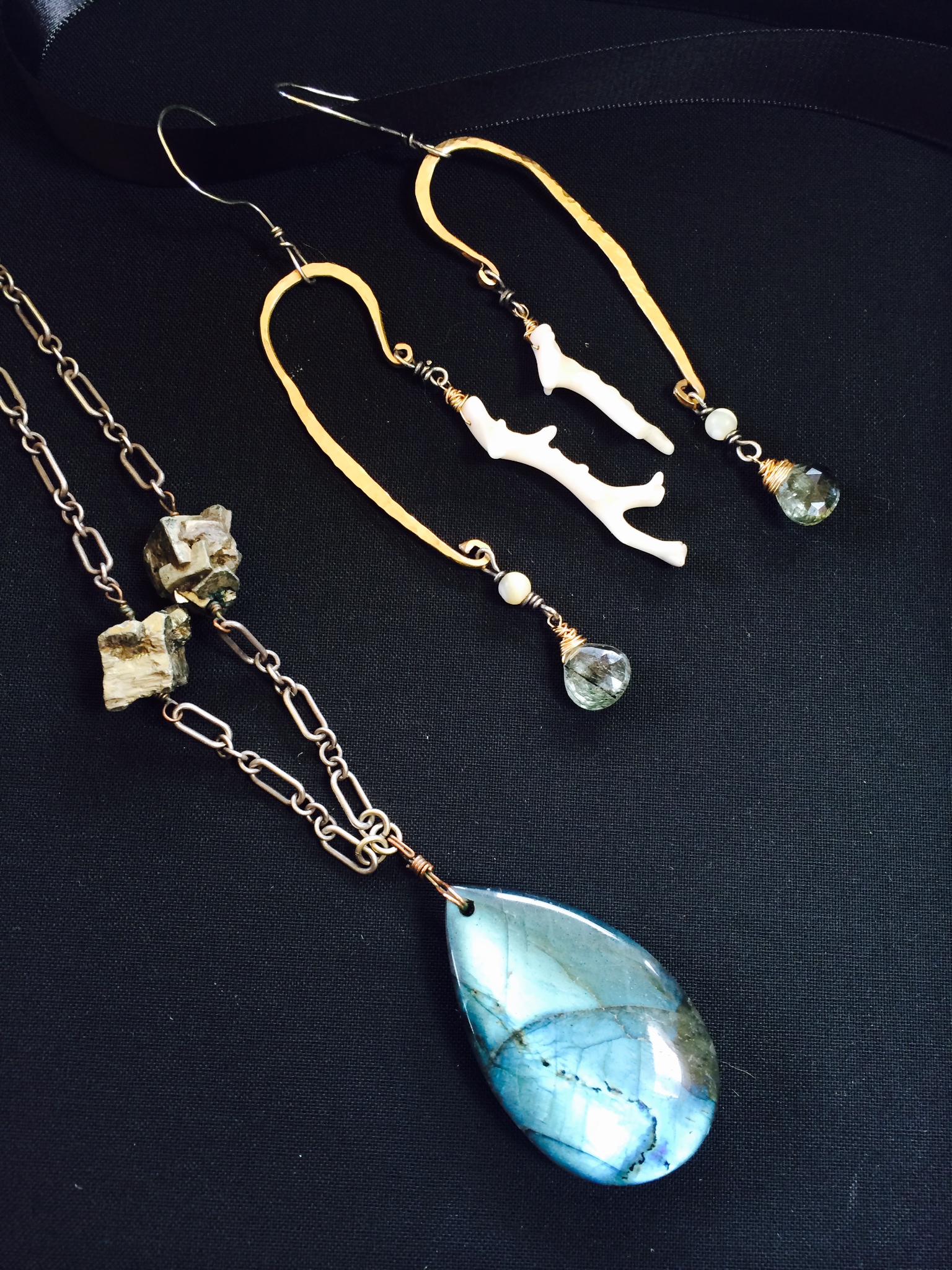 Custom Labradorite and Coral Jewelry
I make a variety of hand crafted objects in metal, specializing in mixed metals and unique stones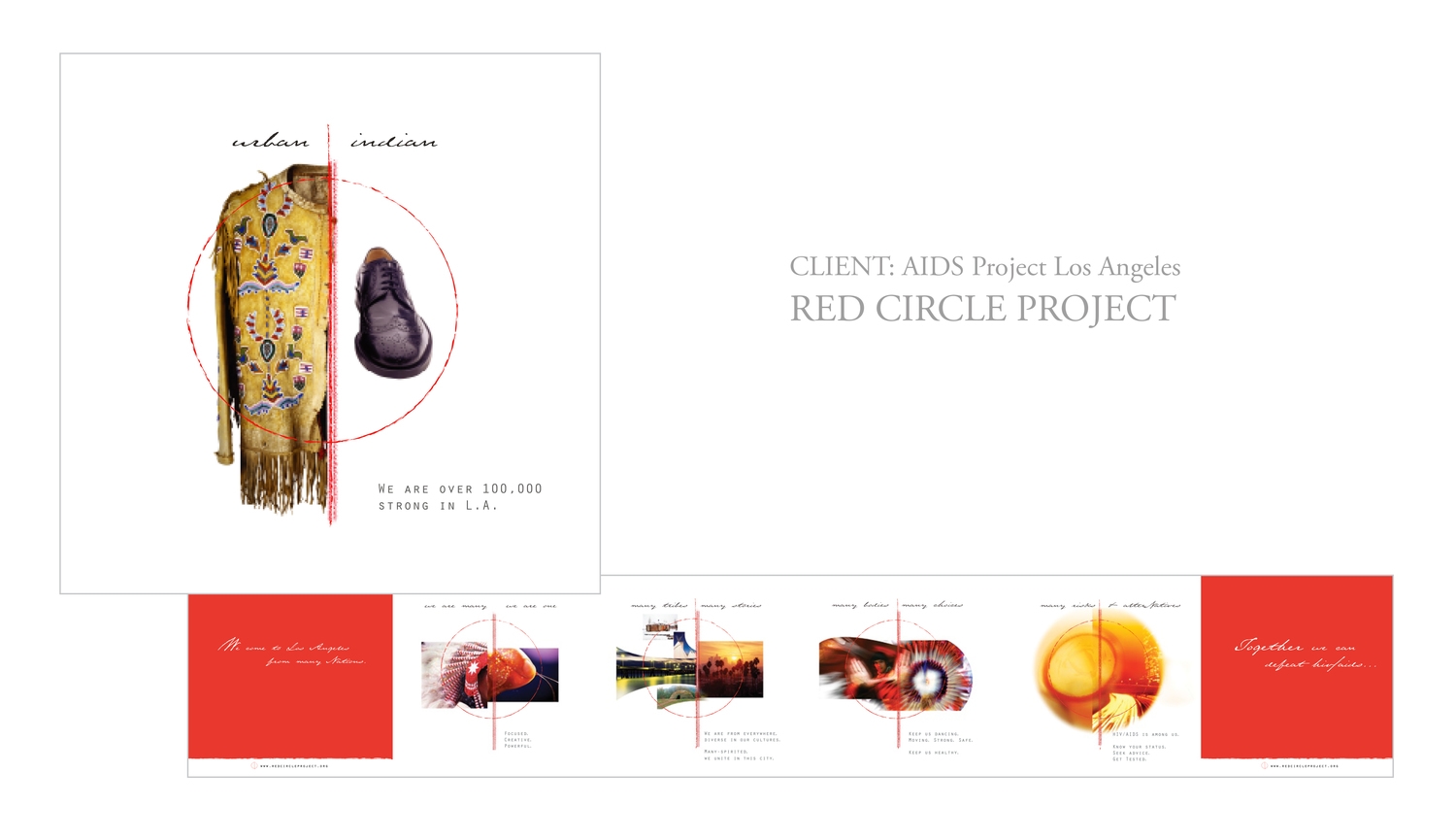 Red Circle Project Branding and collateral
Identity and collateral project for APLA to encourage HIV prevention in the Native American community in Los Angeles.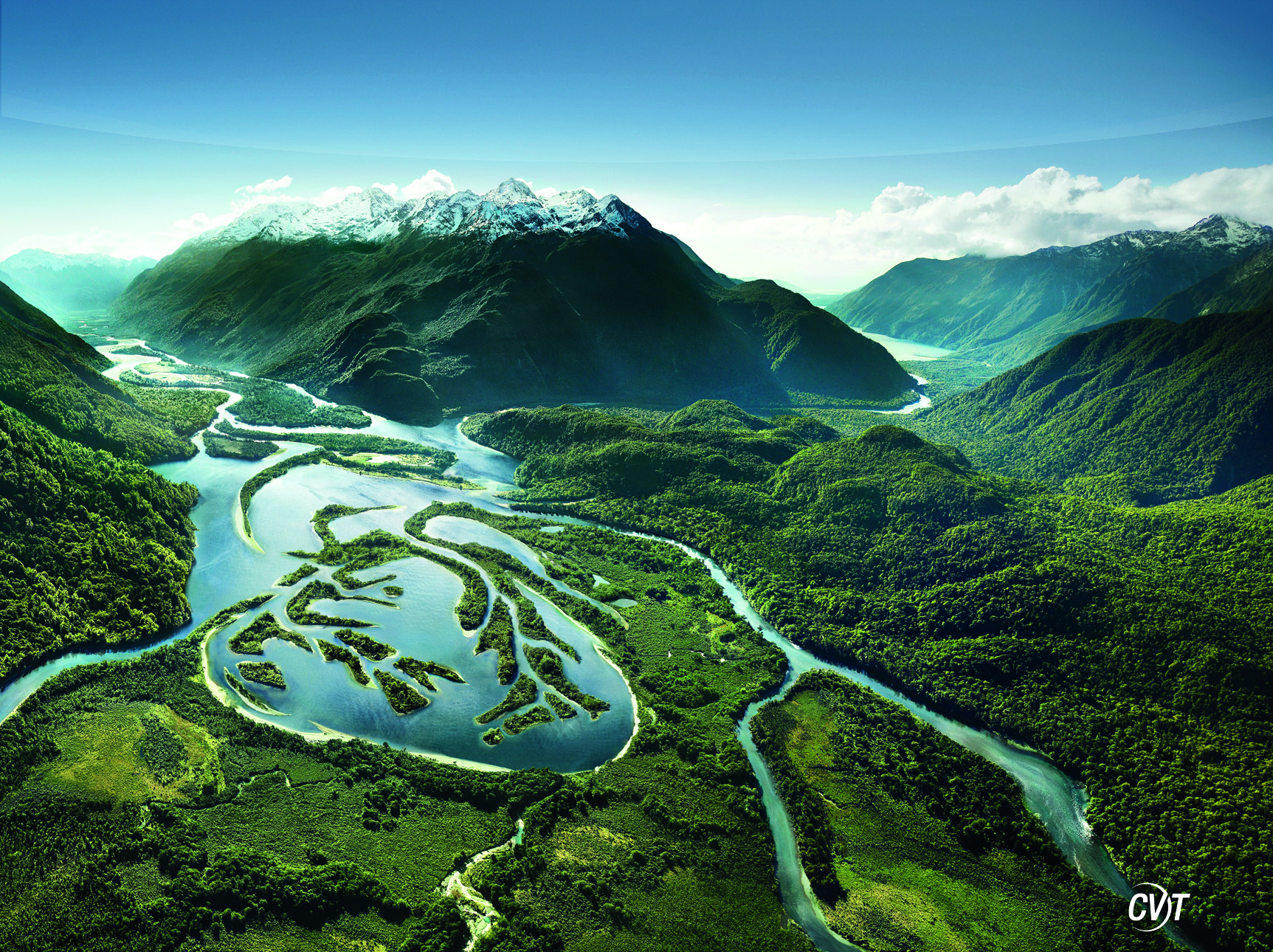 Heart Lake Campaign
This photo was featured in Communication Arts magazine, and was part of an award-winning campaign for a drug that works on the heart. The image (composed of many parts) was shot on location in New Zealand with the incrediby talented Andy Glass, and composited by Saddington Banes. I was the Creative Director, Art for the campaign. As a creative leader a Giant, I was involved in everything from creating the concept to relaunching the brand and supervising the work of multiple agencies.
Wedding Floral Design, June 2014
Tropicals and bold shapes in a mercury glass vase provide color in a large open reception
Wedding Flowers 2014
Gorgeous otherworldy bouquets featured peonies, amaranth, anthurium, kangaroo paw, callas, and more.
Succulent object, 2014
Small modern succulent with hand-hammered brass flourish
"I" Painting
This narrow 12"x24" oil painting forms an "I" in the negative space of the embroidered jacket, and was commissioned as part of the "Letter Collector" show at Gallery Hijinks in 2011.
"U" Painting
Oil on canvas. This painting forms a "U" in the collar of the tank, and was commissioned as part of the "Letter Collector" show at Gallery Hijinks in 2011.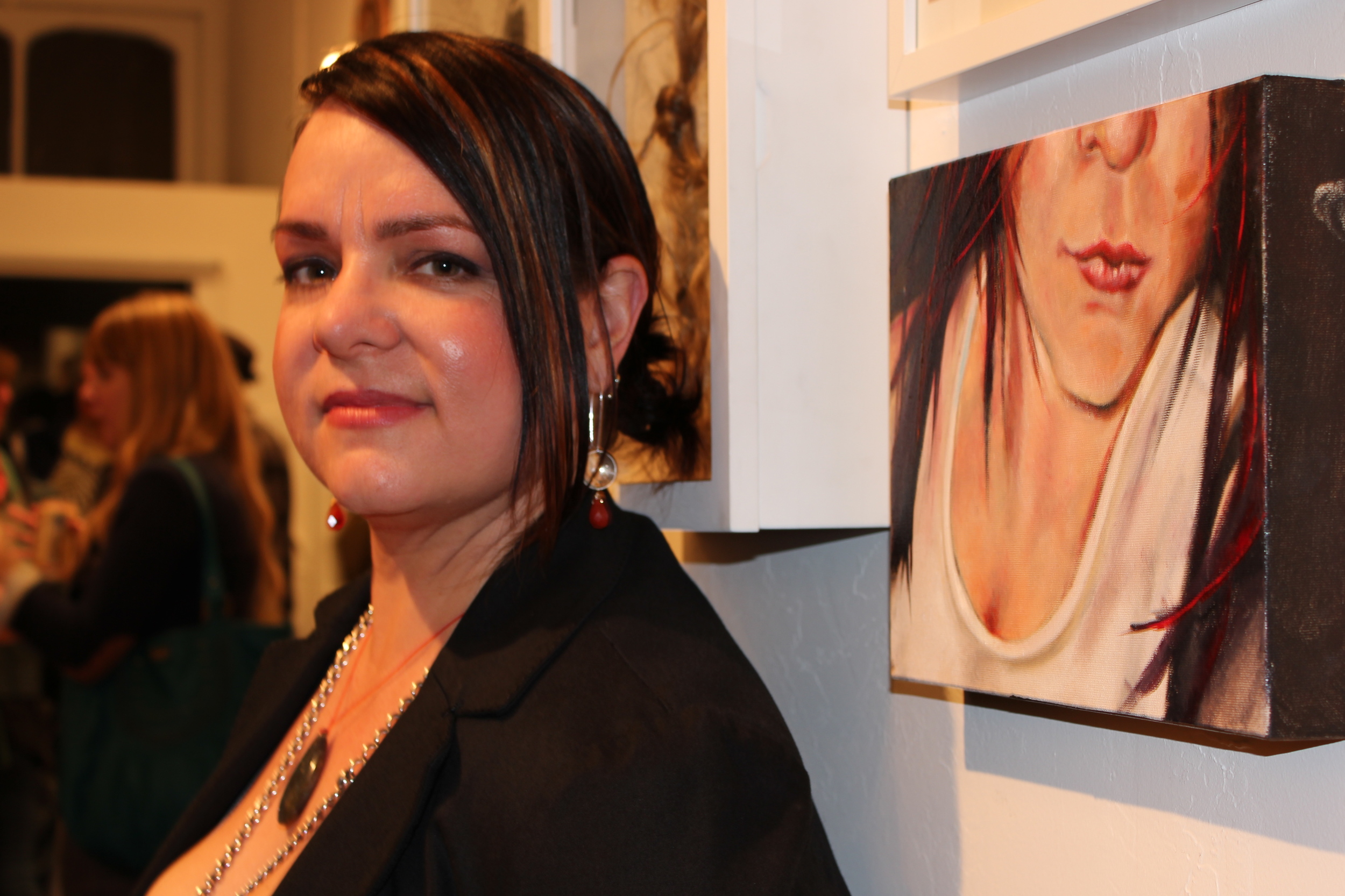 Letter Collector Show Opening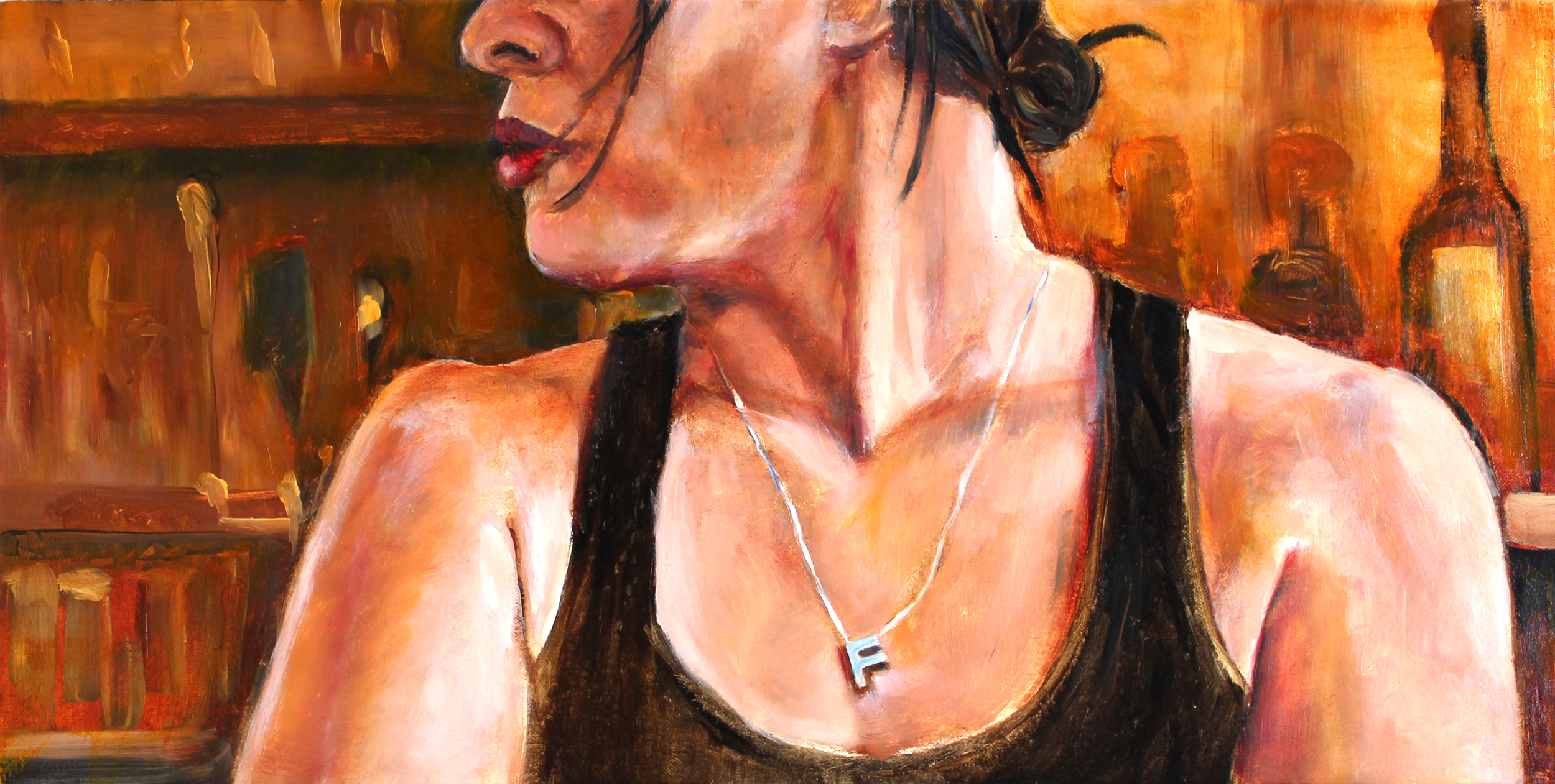 "F" Painting
Oil on Canvas, 24"x12" A pottrait of the lovely Hana at Pizzaiolo. Commisioned for the Gallery Hijink's show "The Letter Collector"